Beyond the Floor Plan
At the Pavillion Apartment community, our living spaces are designed to be more than a floor plan. We understand that life is made up of small, everyday moments, and these apartments offer a perfect space to live them. Stopping by home before an evening on the town? Grab a quick snack from your very own kitchen. Rainy weekend afternoon? Curl up with a book, movie, or cup of hot chocolate in the bedroom or living area. The only thing these apartments need to move from "house" to "home" is you! To give you a picture of what your life could look like here, take a peek through our photo gallery page. Then call today to schedule a tour of our model apartment homes! We can't wait to help you move in and start building a life you love.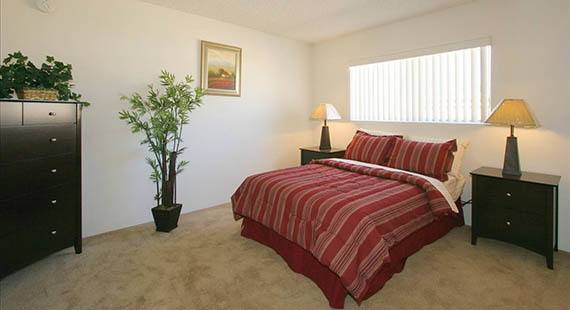 Furnished Studios, 1 Bedroom and 2 Bedroom Apartments in Tarzana, CA
The Pavillion Apartment community offers three different housing options for you to choose from. Looking for a small, simple space to call yours? Our furnished studios might be right for you. Is a one- or two-bedroom home what you're looking for? Let us know! Each of the three styles feature ample storage space, open living areas, and bright, modern walls washed in natural light. With a high-end feel on both the inside and outside, these residences live up to the comfortable atmosphere you expect from a great home.